April 20th, 2010 by

Mommy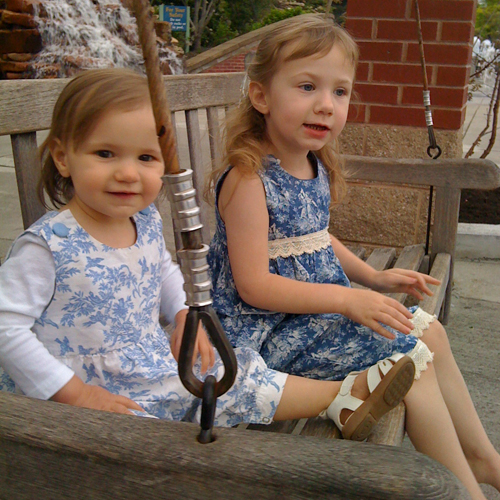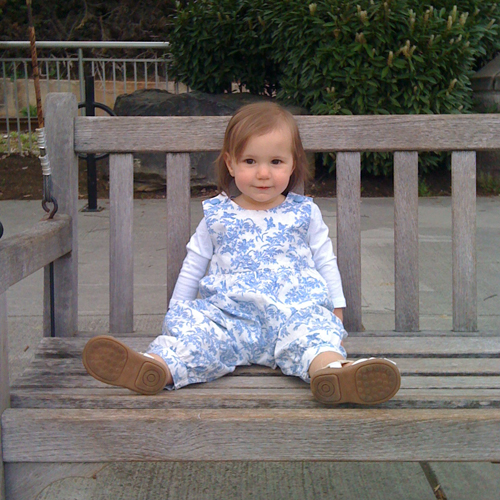 We took advantage of a photography class needing models to get some free photos of the girls taken. Time will tell if the mix of busy kids and photographers in training can produce some good photos. The quality of the photos will not dampen what was a really fun evening of just spending time together.
Amazingly, we got there early, so the girls and I walked down to the excursion train to check it out. On the way down the sidewalk, we found lots of things to look at and discuss. Emily kept telling me how much she was enjoying our nature walk and thanking me for taking her on the nature walk. It was cute. We found etched stone with river names that Emily loved pointing out all the individual letters she knew.
Julia loved the swing by the fountains. She would walk back to them every time I got her out of it. Emily on the other hand figured out that she could take her shoes off and run around getting her toes wet in the fountains. There was a lot of happy giggles! We were just silly, let off steam from the days frustrations, and enjoyed each other's company.
The humble photos that I have are just snapshots that I took while we were at play.
Posted in Emily Pics, Julia Pics |

Comments Off on Girls in Blue