March 9th, 2010 by

Mommy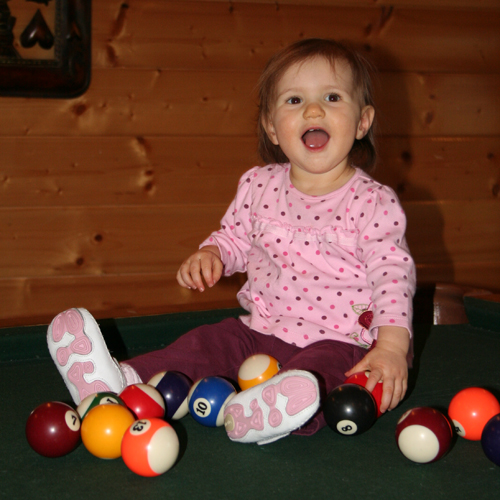 We are proud to announce the addition of two new teeth to Julia's mouth. They have been taking their own sweet time, but finally we have numbers four and five. She now has three on the bottom and two on the top. Humorously, she had the third on the bottom come in while she only had one on the top. Then, in the next couple of days the second top tooth came in to complete the set of four front teeth. While you can't see all of her teeth yet in photos, her smile is definitely changing with the addition of teeth. No more toothless grins for us.
Posted in Julia Pics |

Comments Off on See My Teeth!