November 1st, 2009 by

Mommy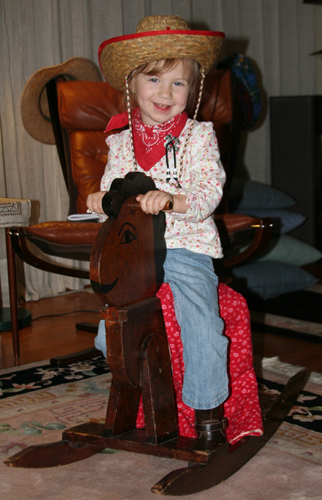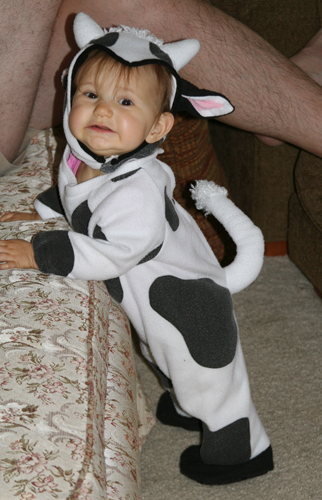 Happy Halloween from a Cowgirl and her favorite Cow.
Emily was a little under the weather and took a late nap so her costume had a few practical alterations which still turned out pretty cute. Julia was her usual self and didn't slow down when suited up. They enjoyed a fun play time at Grammy and Granddaddy's house where we did our first trick-or-treating. After visiting a few houses around the Grandparents we headed home in the rain for a little more house visiting. Emily made it to the sidewalk in front of our house and decided that she wanted to go home. That was the end of the trick-or-treating.
We had an enjoyable evening despite the rain. We read books, watched a Halloween show, played with toys and shared lots of cow jokes.
Posted in Emily Pics, Julia Pics |

Comments Off on Halloween 2009