October 13th, 2009 by

Mommy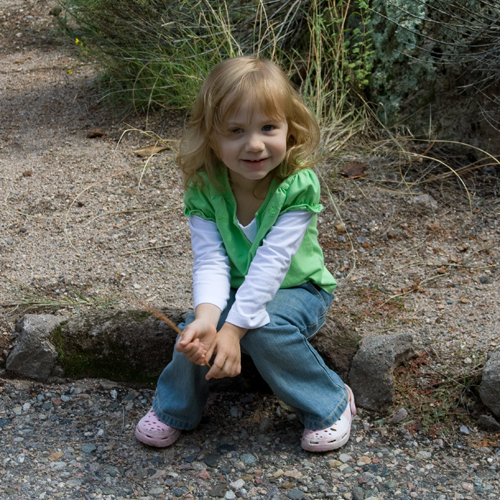 This is one of the moments that I wish we had been able to photograph, but life has to happen at its own pace and we were without camera at this one. Twenty-one years ago when my family took a similar trip to the one we were taking we made a stop at this crazy restaurant in Amarillo called the Big Texan. It was very memorable and entertaining. I wanted Robby to experience this phenomenon of a restaurant that I had told him stories of. No joke, if you are capable of eating 72 oz of steak in one hour you get the meal free. If you fail you have to pay for your dinner. They now even have a webcam to broadcast the people who are attempting the feat.
For our visit, we were seated up in the balcony which gave us a great view of the restaurant. There was one gentleman attempting the 72 oz challenge, but he was unsuccessful. Emily enjoyed watching a cowboy band work their way around the dinner floor entertaining everyone table by table. She informed the waiter that she wanted 'mac-cheese' for dinner immediately at his approach. She received a cowgirl hat with her meal which she thought was awesome! The hat was so distracting that she really didn't eat much of her dinner. She thought she was big stuff.
Part way through our meal the cowboy band, which did have one cowgirl musician, visited our table. I sat racking my brain for a few minutes trying to think of a song for them to play for us. Then I remembered 'Home on the Range'! I made the request and Emily's eyes lit up. She was so pleased as they played and sang the song to her. When they were finished she thanked them for singing 'her' song. It was really sweet.
That evening was perfect – I got to relive a fond memory, I was entertained with a great dinner, I was able to introduce this odd restaurant to my family, and Emily had such a great time. Since we have visited The Big Texan, we officially have a cowgirl in our house.
Posted in Emily Pics |

Comments Off on The Cowgirl, The Range, and the Big Texan