July 17th, 2009 by

Mommy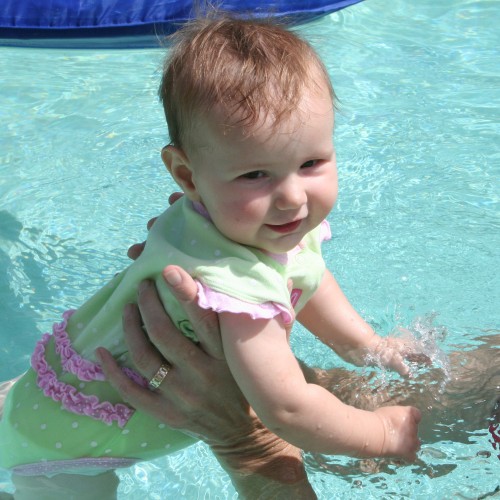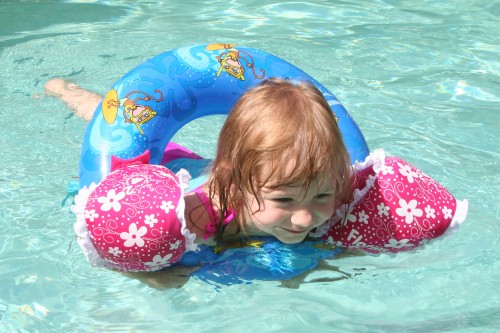 We are enjoying a simple vacation to Miami with a little spoiling. Daddy didn't get to come on the trip, so the girls are getting to enjoy all of the fun. Julia was just introduced to pool and loved it. It was fun to watch a little one who has no fears of the world when in safe arms.
Emily has been really cautious in the water. She wants to be held by an adult while she is in the water, even though she was wearing the floaties. Yesterday she allowed Uncle Doug to jump into the water while holding her. She loved the 'safe' fun. Today when we went out we introduced the circle float, Emily found that floating on her own was actually fun. She would kick her feet to move around the pool and even ventured into the deep end. She did so well. I was pleased that she was enjoying her freedom and the pool.
Tomorrow will bring little cousins. It will be busy and fun. Hopefully Julia will enjoy the extra arms to hold her and Emily will want to imitate the boldness of the big kids in the water.
Posted in Emily Pics, Julia Pics |

Comments Off on Swimming Girls