July 26th, 2009 by

Mommy
While in Miami, Grandma took the girls and I to the Miami Seaquarium. Despite the hot day we enjoyed looking at the fish and mammals exhibits.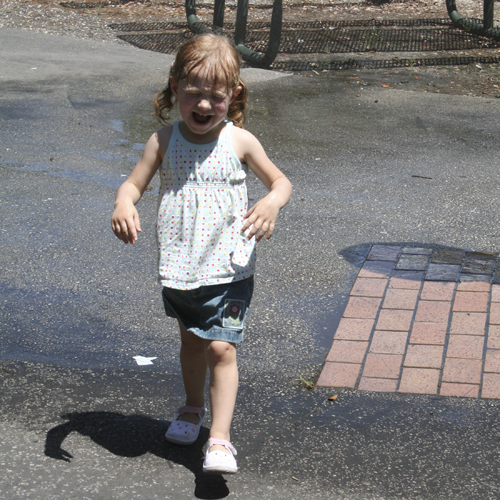 Each girl had sunscreen and hats to protect them from the sun, but nothing but the water misters could do anything about the heat. We let Emily play in every water mister that we walked by.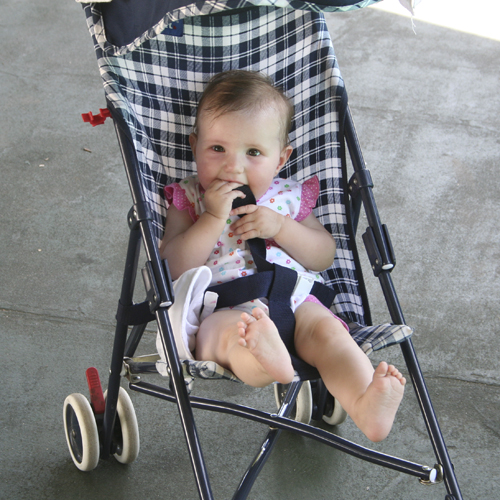 Julia took a ride for most of the day under her sunshade.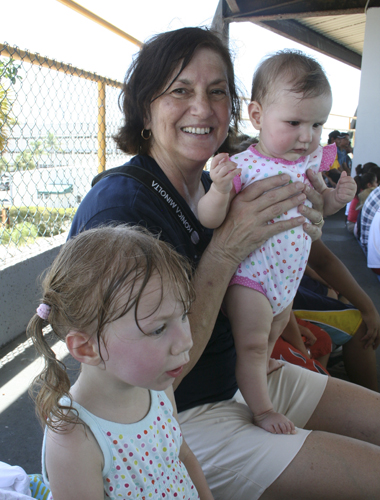 We watched several animal shows and feedings. The most fun was the whale and dolphin show. The show actually kept Emily's attention more than I expected. We were sitting in the dry seats although it appears that we were plenty wet from the heat and misters.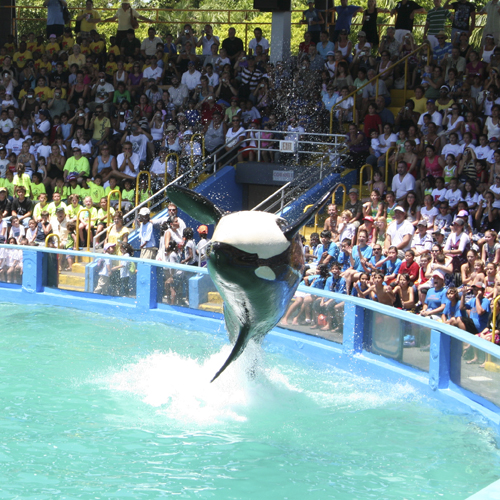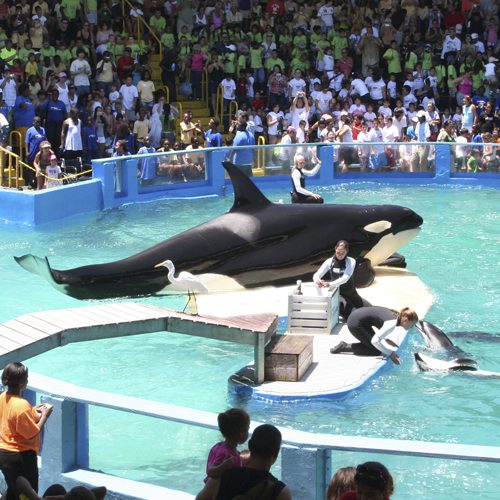 The jumping was amazing, but it was also fun to watch the large white bird that hung out by the coolers of fish that the trainers were feeding the animals for rewards. Every once in a while the bird would snag himself a fish from the open cooler.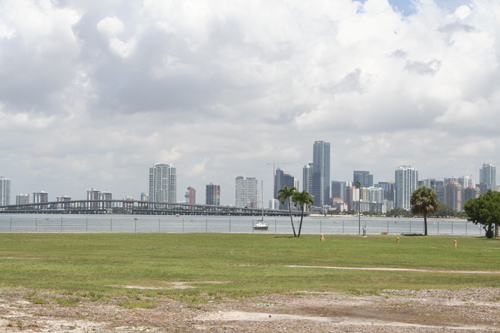 The Seaquarium has a beautiful view of downtown Miami.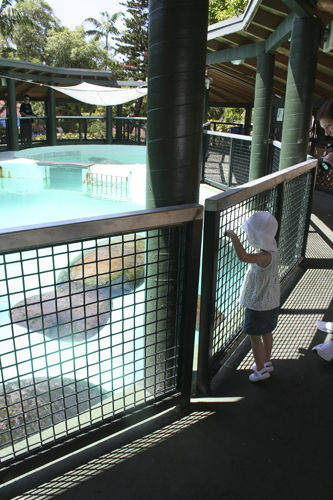 The manatees were a lot of fun to watch swim and come up for oxygen. They had two manatees that were mated and had several little ones, but because of a ban on breeding of manatees Romeo and Juliet have been permanently separated. While this is sad story it prepared Juliet to foster orphaned manatees that are brought to the Seaquarium. She has now raised several new little ones.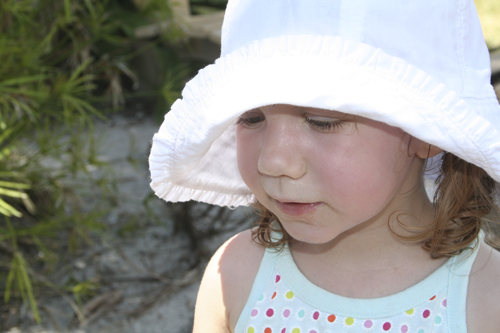 The girls seem to have an endless supply of hats to shade them from the sun.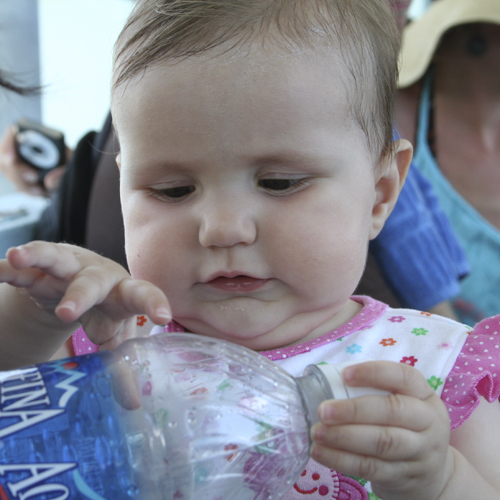 Sometimes the best toys are common and inexpensive. Julia will play with any drink bottle that I give her. This one kept her busy during the wait for another show to start.
Posted in Emily Pics, Julia Pics |

Comments Off on Seaquarium