June 18th, 2009 by

Mommy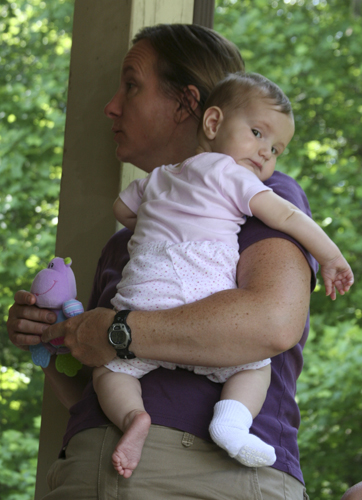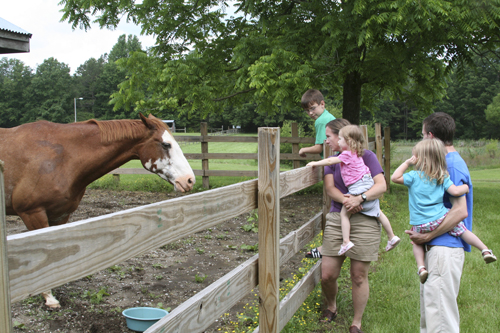 While we were camping we went to a talk about possums on Saturday morning. The talk had some interesting things in it, but it sure didn't capture the excitement of two-year-olds. Emily picked dandelions, worked on sharing toys with Elena, visited with the other people at the talk, and was thrilled to leave the talk early.
After the talk, we said hello to some horses. The horses weren't inclined to visit, but seeing them up close was fun. Julia was OK with someone else holding her in the close vicinity of her mother. That didn't happen much on the trip. Somehow she lost one sock.
Posted in Emily Pics, Julia Pics |

Comments Off on More Camping Fun!