June 25th, 2009 by

Mommy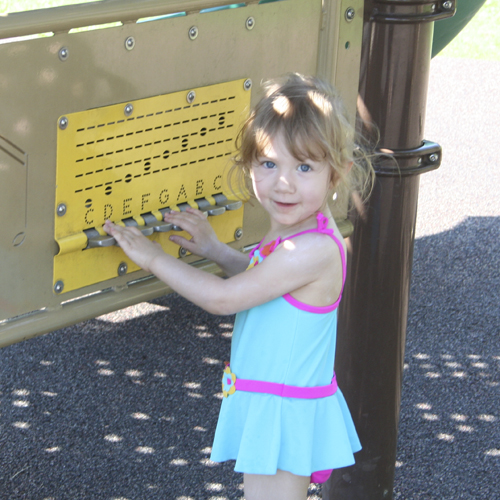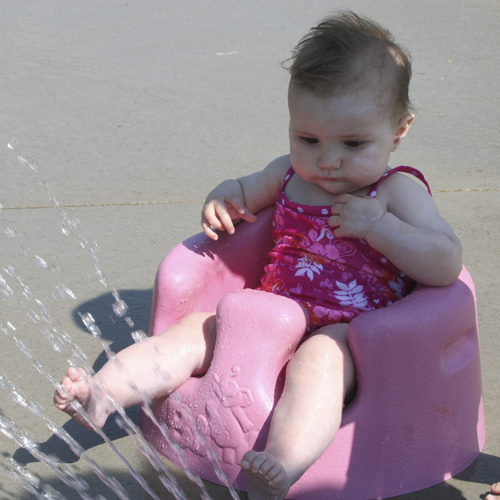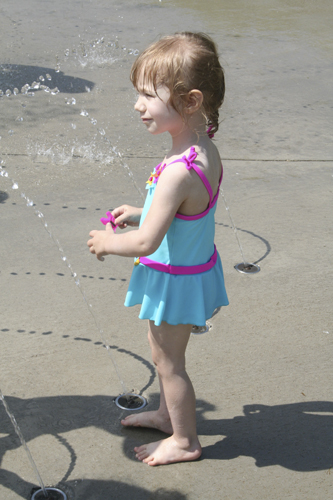 We spent one warm summer morning at the Splat Pad with a friend and her kids. I ended up with a lot of action photos of Emily because she was very busy and not interested in looking at the camera. And not to many of Julia because she was attachedto me for much of the play time.
This park has a playground right next to the water area so that the kids can move freely between the two areas safely. Emily chose to play in the playground and not get wet for quite a while. And even after she got wet, she really enjoyed the playground area best this day. She was little 'Miss Outgoing' and hung out with some big girls who were great to include Emily in their play. Emily warmed up to the slide slowly as usual, but while holding Mommy's hand she decided that it was OK. Her wet suit made her very fast down the slide.
Julia hung out with me most of the time. We tried the bumbo next to some squirting water so that she could explore it on her own. Almost immediately, a little boy came to play and inadvertently splashed Julia with water, which she didn't like. I got her settled and Emily came to check on her. She was very sweet to talk to her and even pet her on the head. The funny thing was that Emily decided that she wanted to put her foot in the water and used Julia's head to steady herself. The pulling of Julia's hair was the last straw of Julia's patience with sitting by the water and she wanted nothing less than to be held. I don't really blame her, I wouldn't like my hair being pulled and water splashed in my face either.
This was by far my favorite park and splat pad we have visited for a playdate. The location was good for meeting for a playdate, the size of the park was great for small kids, and the water made it easy to cool off and a lot of fun!
Posted in Emily Pics, Julia Pics |

Comments Off on Getting Wet at the Park