May 11th, 2009 by

Mommy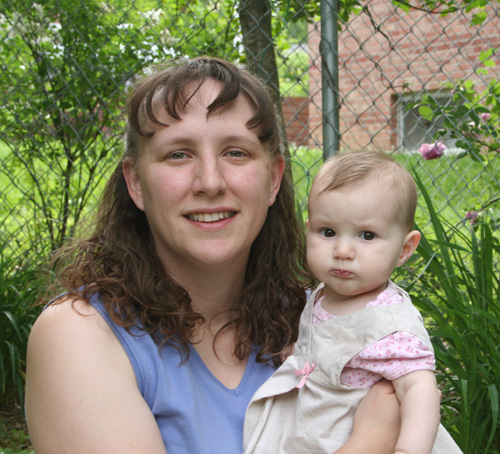 Here is our growing girl on her first Mother's day!
We had an enjoyable Mother's Day together. We attended church with my parents, so Grammy could show off her grand-girls. We then went to enjoy a tasty lunch together. We finished off the evening with a little competative wii play where I held my own. What more could a mom want out of her day – good company, good family, good food, and good play.
Posted in Julia Pics |

Comments Off on Happy Mother's Day!