December 10th, 2008 by

Daddy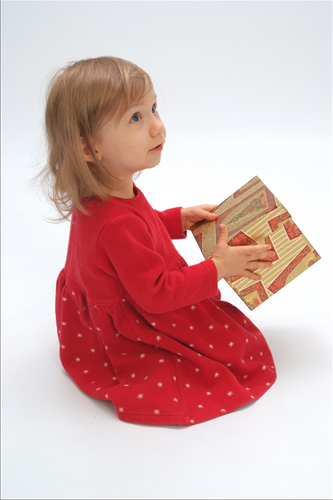 One of Daddy's favorite snacks is potato chips and french onion dip. Over the weekend, Mommy made a fresh batch of dip, so while she was out I decided to share one of life's great pleasures with Emily. Emily loves to dip her food in all kinds of sauces, so I expected her to enjoy our little treat. And she did!
I gave Emily her own bowl with some french onion dip in it. She would put a chip into the bowl, take it out, and then lick the dip off the chip, and then repeat this many times for each potato chip. Eventually, snack time came to an end, so I asked Emily if she was done with the bowl, which still had some dip in it. She said "No." Then without chips, she scooped the dip out of the bowl with her hands, and proceeded to shove it into her mouth, licking her fingers clean in the process. When she was done, the bowl was spotless.
She is definitely my daughter.
Posted in Emily, Emily General, Emily Pics |

Comments Off on Snack Time with Daddy