November 17th, 2008 by

Mommy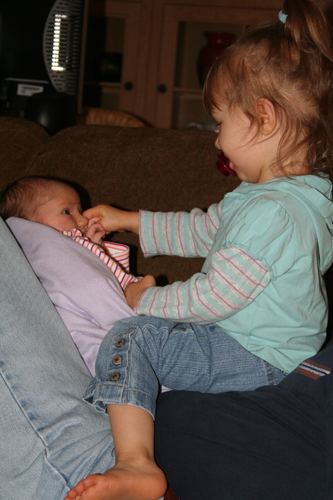 The girls had some supervised play on Daddy's lap.
Today Emily was pointing at different features on Julia's face and named a few of them for me. I guess she was showing off. While I was proud that she knew the names, I was most glad that she pointed at Julia's eye and didn't poke it. Who knew that they second kid was going to be such a good educational tool.
Julia's milestone for today is that she finally lost her umbilical cord. Tub baths for Julia now!!
Posted in Emily Pics, Julia Pics |

Comments Off on Little girl bonding