October 8th, 2008 by

Mommy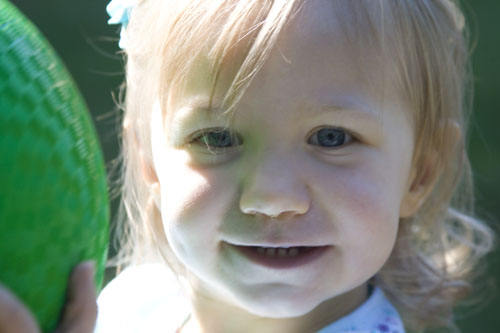 Mommy doesn't always have a camera handy when Emily is playing with her Granddaddy. She misses a lot of really cute photo opportunities. Just this week I missed two cute playtimes that I wish I had photographed.
One was while Emily was watching Dancing with the Stars with her grandparents. She went over to Granddaddy and got him to stand up. They danced together while the pretty people on TV were dancing. It was so sweet to see them dancing in a circle holding hands.
The second was just yesterday while Emily, Granddaddy, and I were visiting on our front porch. Emily came and took Granddaddy's hand and had him stand up. She then ran out to her swing and ask him to push her. She didn't ask to get out of the swing until Granddaddy needed a break.
Posted in Emily Pics |

Comments Off on Playing with Granddaddy