July 14th, 2007 by

Mommy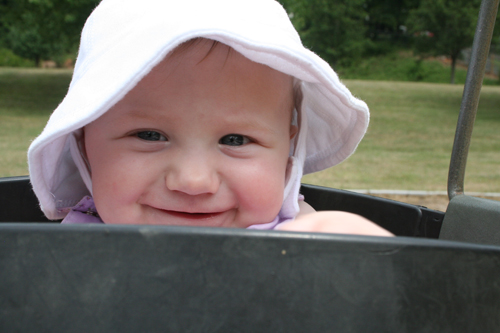 (5 months) Emily and I went to play with Caleb and Nathaniel at the park and I thought I would try Emily out on the kid swing to see how big she was. Well you can see it will be a little while until Emily is going to get to sit in the swing by herself. But it made a great picture!
Posted in Emily Pics |

Comments Off on The Swing is Too Big!