June 22nd, 2007 by

Mommy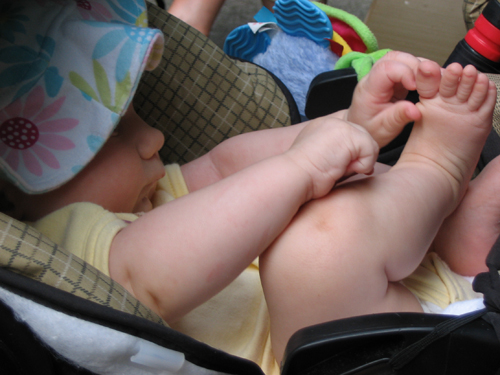 (4 months) Emily was sitting next to me in her stroller at Dollywood and I looked over and saw her playing with her feet. It was a new fun discovery. Her little fingers met her little toes and made a game of it. Who knew that your own feet could be the coolest toys? The car seat keeps her wrapped close so she didn't have to go too far to find her feet.
Posted in Emily Pics |

Comments Off on I Found My Feet!