September 4th, 2011 by

Mommy
We met our friends on a cool August morning for a little hike and picnic. We took two different paths for a while and then turned back before we were too tired of it. After some fun exploring we had a picnic lunch in the back of our car. The girls fit in well and loved sharing their lunch together there.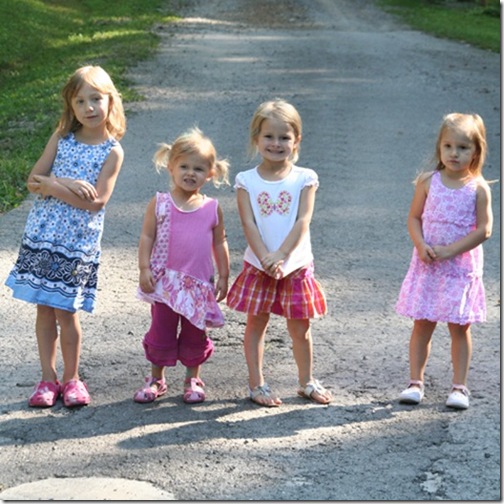 Amazing! All four girls looked the same direction at the same time. This is quite unheard of. There are two decent photos, but this one is the less serious one.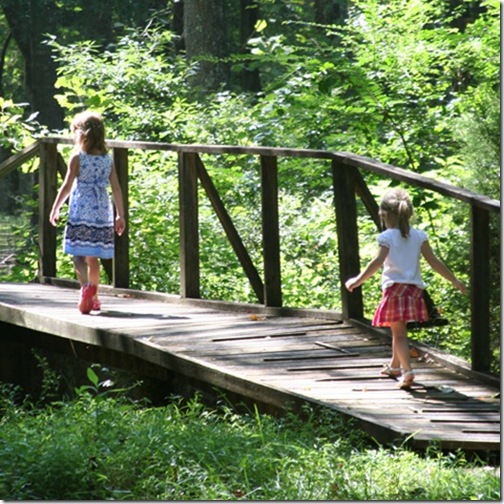 The big girls exploring the bridge over a stream.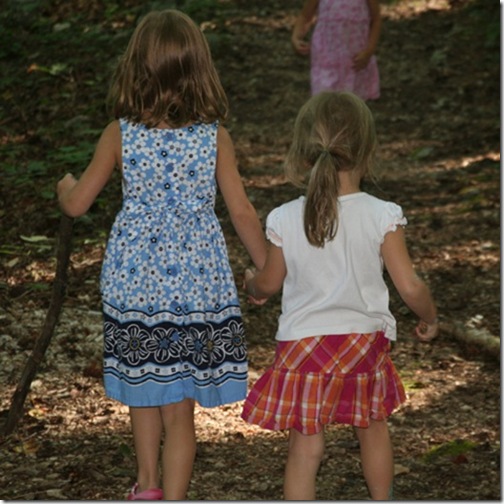 Hand in hand they go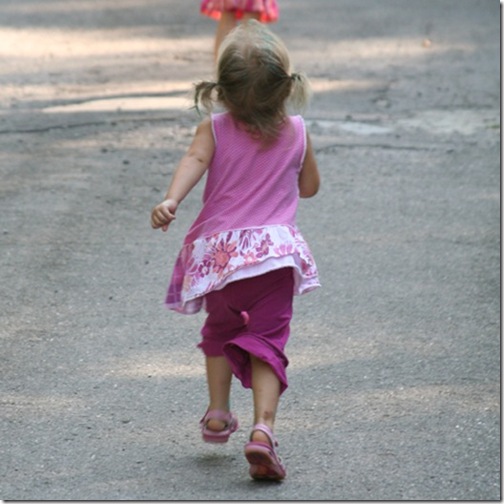 Our little ones walk with such personality. Julia prances and Maeve has a march-tude to her step. This mama loves how personal they walk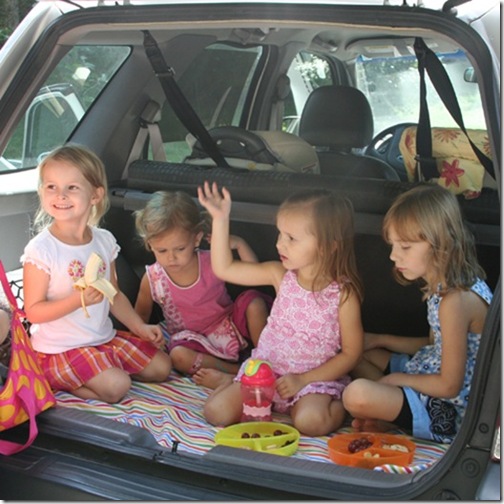 is.
Our picnic bounty
Maeve's sweet expression was so worth saving! What a sweet girl.
Posted in Emily Pics, Julia Pics |

Comments Off on A Morning Hike